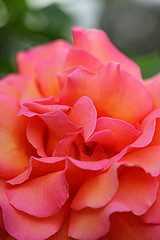 Dearest Ones,
Do not overthink. Stop over-analyzing. Be the moment, and slide into the next moment…breathing, being with heart and awareness.  No more, no less. This is all of you in the here and now.
You are not alone even though it may feel that way because your fears and worries have locked you down and shut you off from your birthright of divine flow. You have and have always had tools that will open the locked places and shift your hunkered-down energies. Remember these seemingly simple but
Play more.
Laugh more.
Enjoy Mother Nature.
Create small, create large, create anything that makes you happy.
Create again and again. This is all flow work.
Dream bigger. Build your inner world with your visions and images.
Connect heart to heart.
Listen thirstily.
Honor your humanness.
Find common ground.
Proceed mindfully and heart-fully.
Walk in peace.
Honor your physical self with gratitude, appreciation and movement.
Speak your truth without rage or apology.
Claim your fullness; fear is longer and option.
And so it is.