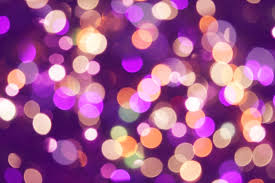 Today is about your willingness to say yes to the light and to allow yourself to receive the grace that is yours.
To do this you must be open, receptive and willing to receive. I am not talking about a passive surrender. I am talking about a stepping up, stepping forward and a willingness to say yes.
It is the time to work arduously and steadfastly to make peace — to build bridges and repair the broken parts; come from a place of great love and respect for all as well as yourself.
I embrace each of you and shower you with light. Open your hearts to one another. Extend your hand and help one another. It is a time to build community. Show your love, your kindness.
Today, say yes. Yes to walking in the light, extending your hand; sharing your life; and seeing the light in everyone.
Do not be afraid, my children, I am with you — very close and very near. I feel the energy swirling as each of you open and expand your heart in ways you never thought possible. I applaud you for doing this and I am asking you to do more. Make peace and extend your compassion to your adversaries and those that you fear. We are all drops out of the same golden light.
Say yes. Say yes to the light. Say yes to your grace.
I am here. I am always with you. Do not be afraid. There is turmoil, there is change, but you are not alone. I ask you to say yes to all that you are. You are bigger than your small mind makes you out to be.
Say yes and be the most compassionate, the most peaceful, and the most honoring-not only of others, but especially of yourself. Hold yourself with the light that you are. Operate from the greatness that you are. Be the greatness that you are. Move beyond the small conflict of mind and operate from the wider and wider heart of love peace and compassion. This is what I ask of you, my children. Be the very best you can be. Understand that you are, and always will be, a vessel of light. It is your job to show and share your light.
There is no more hiding to be had. It is time to step forward and share your life through your gifts, graces, and being. Do not waste any more time worrying if you are good enough. You are good enough. You always have been and you always will be. Say yes to yourself. No more warring; no more petty wars within your psyche. Claim all of you, clear up what needs to be cleared up and step forward. No more fear, no more hiding. Be fearless, be vulnerable, and lead with your heart. You are loved beyond measure.
Go in peace and love.